Student Mental Health Survey Report
Effects of the pandemic on students' mental health and wellbeing. May 2022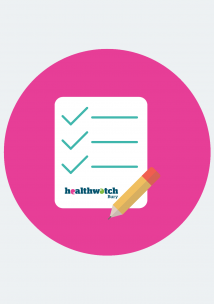 In February 2022, during half-term, we involved students from the Holy Cross College
and Bury College to help us co-produce the HW100 survey to collate feedback
about local services from young people.
We arranged a virtual workshop where students developed and designed the
questionnaire that focused on the young people's mental health and wellbeing
during the pandemic. The target age group was 10-18 years. The survey was shared
online in various ways; it was distributed on social media and shared to high schools
and colleges in the borough. The survey received 350 responses within weeks and
was closed at the end of March 2022.
We invited the same students back in the end of April to attend the session to
analyse the findings and come up with recommendations, with our support, based
on the survey results. The students had time to familiarize themselves with the results
for a few weeks before the workshop. As an outcome from the survey and the
session this summary report has been produced to showcase the findings and
recommendations that young people suggested to local services.