NHS Long Term Plan GM general survey
In this report, we gather, analyse and present a comprehensive set of responses from the people of Greater Manchester on all health services in the NHS Long Term plan.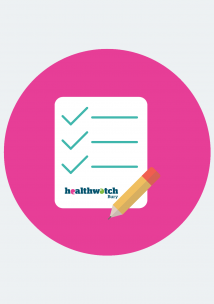 The 10 local Healthwatch in the Greater Manchester area engaged 2091 people who answered questions regarding general use of health and social care services. This was part of the network-wide NHS Long Term Plan (LTP) project. 
The report found that prevention of poor health can be achieved by accessing help and treatment when people want it. People reported that they want timely access to treatment and support, reviews, and health checks. The majority of respondents reported that they value joint decision making, personalised information and relationships with health professionals. People reported that they wanted to be able to stay in their own home for as long as it is safe to do so. People want technology to support them in their interactions with healthcare services, improving access, communication, and efficiency. Some users did express concern for those less able or willing to adopt new ways of engaging with healthcare through technology.
The Greater Manchester Health and Social Care (GMHSC) Partnership responded to this report.