Health, care and wellbeing services during Coronavirus pandemic Survey Report
Almost two thirds of Bury residents say that the pandemic affected their mental health, and many had operations cancelled.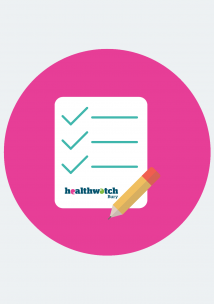 Our survey was created find out more about people's experiences of using health and social care services during the COVID-19 lockdown in Bury. We wanted to find out what has worked well and what could work better in order to influence future service improvements, and we found that mental health and appointment cancellations were a major concern.
Other findings included 82% found it easy to access clear and understandable information about what to do to keep yourself and others safe during the Coronavirus pandemic.
We have made four recommendations to ensure what we have learned can improve communication and experiences in the future.