COVID-19 Lockdown Experiences in Bury Survey Report
In June and July 2020, Healthwatch Bury gathered feedback from 47 respondents, gathering people's general experiences of lockdown during the COVID-19 pandemic.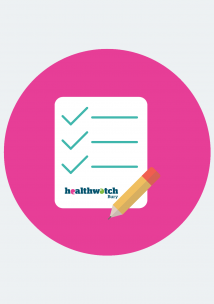 Summary
All residents of the Borough of Bury were affected by the COVID-19 outbreak and subsequent lockdown which commenced in March 2020.
Healthwatch Bury launched a survey in June 2020 to explore the direct and indirect impacts of the lockdown. The aim of the survey was to capture a snapshot of people's lockdown experiences and share these with service providers and partners across Bury, to inform not only the COVID-19 response, but also to identify any longer-term effects resulting from the crisis.