Healthy Young Minds / Child and Adolescent Mental Health Services (CAMHS)
This report is based on the responses collected in each of the participating local Healthwatch areas.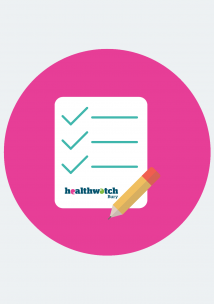 This report gives a picture of the experiences that parents and carers have had when using Children and Adolescent Mental Health Service (CAMHS) in their local area. The views of professionals, many of whom refer young people to CAMHS or related mental health services, also form part of this report. 
The report will first give the key findings, it then details how the data was collected, and the results section then follows. 
The results section has been split into two broad areas, first an overview of each area based on the quantitative results of the surveys, there then follows an overview based on the qualitative results of the surveys and focus groups. 
Secondly there is a breakdown of selected comments captured from each Healthwatch locality area. This allows readers to see if there are any specific issues in a certain locality. 
Healthy Young Minds / Child and Adolescent Mental Health Services (CAMHS Report )