Beacon Service Calendar of Events and Activities
The Beacon Service at Bury VCFA provide a social prescribing service offering a totally person centred approach to anyone aged over 18 and registered with a Bury GP.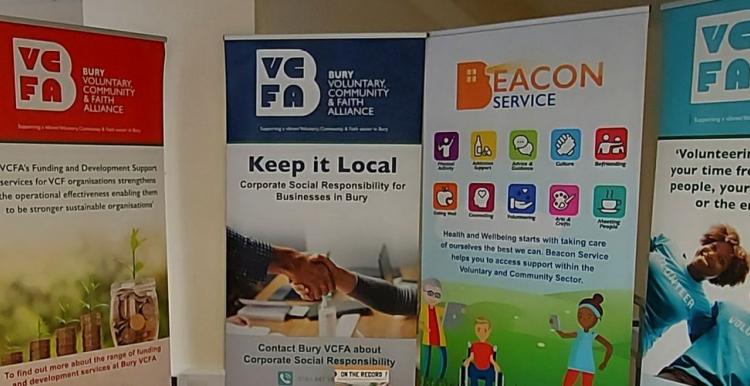 Beacon Service recognise that everyone is unique and has their own individual needs and make sure the support you receive is completely personal to you helping to improve your health and wellbeing.
Their calendar of events and activities gives you a small insight into some of the amazing range of events, activities and groups available within the borough of Bury.
If you would like support accessing these groups or information about other groups locally that you would be interested in please contact us on:
0161 518 5550 or
If you would like information about your group, organisation or service included or to receive the calendar by email please contact beaconservice@buryvcfa.org.uk