Christmas Food Bank Openings 2021
Information about Bury food bank opening times for December 2021 to January 2022.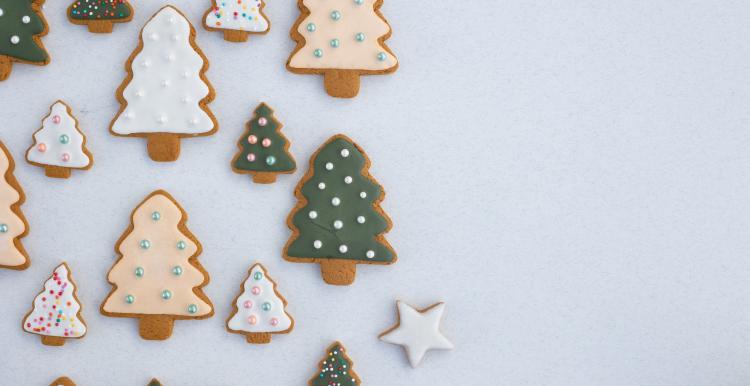 Attic Project
3 Russell Street BL9 5AX Bury
0161 258 6145
Final Christmas Food Deliveries – Monday 20th December 2021
Final Food Collections – Tuesday 21th December 2021.
The Attic is Closed from Wednesday 22nd December and re-opens Tuesday 4th Jan 2022
Trinity Foodbank, Radcliffe
Westminster Avenue, Radcliffe, M26 3WD
07963 605283
Wednesday 22nd December 2021   9 am - 12 pm
Thursday 23rd December 9 am -12 pm
Thursday 30th December 9 am - 12 pm 
We will be doing any deliveries to those who are referred who cannot attend on Thurs 2nd Dec and Thurs 30th Dec.
We will cover only identified extreme emergencies at other times in Bury West.
Chesham Fold TRA
95 Chesham Fold Rd, Bury BL9 6JZ
0161 797 3286
Closes on the 16th Dec -4th Jan but the food/baby bank will still be running throughout the Christmas period.
Subject to stock levels. 
We'll be available Monday-Friday but obviously cover emergency referrals except over Christmas.
Ramsbottom Pantry
Christ Church, Great Eaves Rd, Ramsbottom, Bury BL0 0PX
07710 461761
We close on Thursday 23rd December 2021 and open back up 4th January 2022.
We will make sure our families have sufficient supplies to cover the week we close.
If we need to cover any emergencies, we will. 
Organic Soul
Bury East Mostly BL9 area but have a couple of BL8 and a couple of M26
We will be delivering up to Christmas Eve.
Closed 25th, 26th and 27th December 2021
Open 28th, 29th and 30th December 2021
Closed 31st December and 1st, 2nd and 3rd January 2022
Trust House Whitefield
Trust House (within Victoria Community Centre), Charles Street, Whitefield, M45 6AL
07411 964653
10am – 2pm Monday, Tuesday, Thursday and Friday up to 17th December * week starting 20th December we will be doing collections of hampers/Christmas dinners. From 20th there will be emergency provision and we will take referrals up to 10am on 23rd December
Back to normal Thursday 6th January 2022-but will take referrals on the Tuesday for emergencies.
Bury Active Women's Centre
90 South Cross Street, Bury, BL9 0RS
0161 280 2270
Happy to take referrals over the holiday period if required.
CARITAS
Bury Parish Church Hall, The Rock, Bury BL9 0AH
07855 306074
Free Christmas day meal 25th December 1 pm-3 pm at  Bury Parish Church hall (behind the Parish Church, The Rock, Bury)
Takeaway or sit in. To  book or order phone 07855 306074
Red Door (St Joseph's Presbetry)
20th December 2021- Turkey sandwiches etc + giving Christmas Bags of extra food and treats -boxer shorts, socks, hats, scarves and gloves.
Thursday, 23rd December- normal drop-in.
Open on the Christmas Monday Bank holiday and the New Year Bank holiday.
Manna House
Irwell Street, Bury, BL9 0HE
0161 222 0506
Tuesday  21st December 10:00 to 12:00  – Egg & Beans (It's Time 4 Change)
Wednesday 22nd December 10:00 to 12:00   – Egg & Beans (It's Time 4 Change)
Thursday 23rd December 11:30 to 13:00 – 2 Course Lunch (Bury Christian Fellowship)
Friday 24th- Monday 27th December, CLOSED
Tuesday  28th December 10:00 to 12:00  – Egg & Beans (It's Time 4 Change)
Wednesday 29th December 10:00 to 12:00   – Egg & Beans (It's Time 4 Change)
Thursday 30th December 11:30 to 13:00 – 2 Course Lunch (Bury Christian Fellowship)
Friday 31st December 11:30 to 13:00 – 2 Course Lunch (Bury Christian Fellowship) 
Saturday 1st January 2022 4:00 to 5:00 hot meal (Bury Christian Fellowship)
Sunday 2nd January and Monday 3rd January 2022 CLOSED
African and Caribbean Women's Group
African and Caribbean Women's Centre, Europa House, Barcroft Street, Bury, BL9 5BT
07570916856
Closes 23rd December 2021, re-open 5th January 2022
Communic8te Bury
07887770462
3 COURSE FESTIVE DINNER Saturday 25th December 1- 4pm
To book a place contact Robert; 07887770462    or email enquiries@communic8tebury.co.uk
Brandlesholme Community Centre and Foodbank
375b Brandlesholme Rd, Bury BL8 1HS
0161 797 7366
List of opening times during Christmas:
Thu 16th 9:30-12:30
Fri 17th 9:30-12:30
Sat 18th closed
sun 19th closed
Mon 20th 9:30-12:30
Tue 21st 9:30-12:30
Wed 22nd closed
Thu 23rd closed
Fri 24th closed
Sat 25th closed
Sun 26th closed
Mon 27th closed
Tue 28th 9:30-12:30
Wed 29th 9:30-12:30
Thu 30th 9:30-12:30
If anyone is in an EMERGENCY need of a food parcel on the days we are closed please contact: