Healthwatch Bury Annual Report 2022-23
Our annual report for 2022-2023. Giving a background to what we have been doing, how we have helped people in the borough and contributed to the system.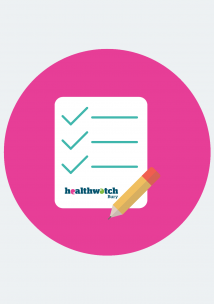 Explaining the differences we have made to some people's health and care journey and where we have worked to highlight problems some have faced, our report gives an insight to Healthwatch Bury, its ways of working, resources, outputs and its priorities for the coming year.