Experiences of Bury LGBTQIA+ community of accessing health and social care.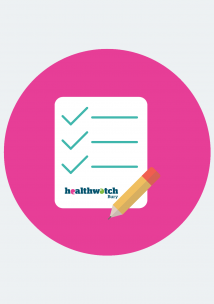 Good quality medical care is the foundation of health and social care service. Treatment that is respectful and inclusive is a cornerstone of these services. LGBT people have the same health and social care needs as the rest of the population of England for most of the time: clinical and care expertise, a listening ear, understanding, and health and social care structures that enable them to lead healthy and cared-for lives. However, it is not always the case that LGBT people receive the same level of service as non-LGBT people. Research has shown that, although LGBT people are often less healthy than the wider population, they also tend to receive lower levels of care than non-LGBT people. Too often medical professionals focus on sexual health rather than broader health needs and differences when supporting LGBT people.
We wanted to find out what LGBTQIA+ people's experiences have been across Bury and how people felt about the care they have received. This summary report looks at the health and care experiences of LGBTQIA+ people who attended the Bury Pride event on 30th April.