Healthwatch Bury Healthcare Access Assistant
A new weekly drop-in service to help you access local health services and health advice.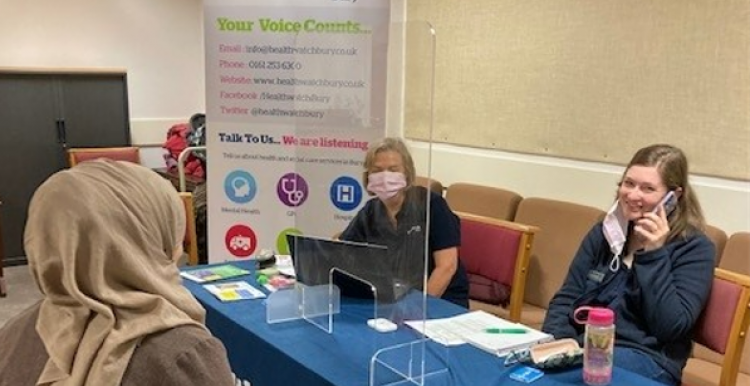 The session runs alongside Eagles Wing support group and offers help to people struggling to access health services or social care due to language barriers, online access or understanding of how to contact local services. 
United Reform Church, Parsons Lane, Bury. BL9 0LY 
Thursdays 10am - 12pm 
Services we provide: 
Support with registering with a local GP or finding an NHS dentist 
Assistant with making a GP appointment 
Information about local services including family planning clinics and urgent care 
Sessions are funded by Bury Let's Do It Community Fund in partnership with Eagles Wing.
The 'Let's live well' programme offers residents throughout the borough of Bury, lots of different ways to live well.