CQC publishes report on acute wards for adults of working age, and psychiatric intensive care units at Greater Manchester Mental Health NHS Foundation Trust
The Care Quality Commission (CQC) has published a report following an unannounced focused inspection of acute wards for adults and psychiatric intensive care units (PICU) at Greater Manchester Mental Health NHS Foundation Trust in September.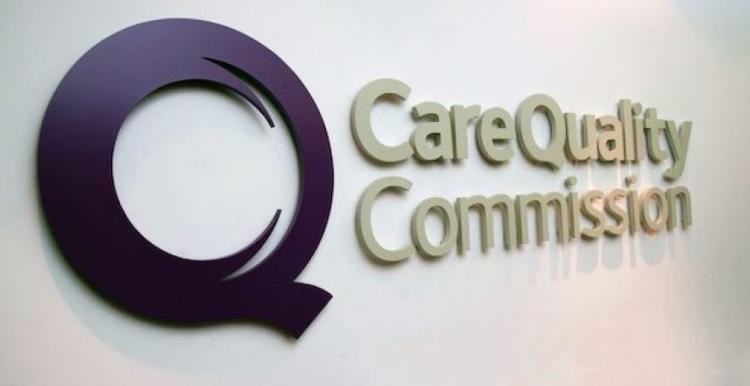 Inspectors visited eight wards across five of the trust's locations, to look at the safety of the wards and the care and treatment being provided to patients. This was due to on-going concerns about the safety of services.
Since our last inspection of the acute wards and PICU in December 2020, the trust had acquired Wigan Mental Health services from North West Boroughs NHS Foundation Trust in April 2021. These services were still being integrated into Greater Manchester Mental Health NHS Foundation Trust at the time of this inspection.
As this was a focused inspection and only looked at the safety of the wards, the ratings overall for the service do not change and remains as good. The service remains requires improvement for being safe.
Brian Cranna, CQC's head of hospital inspection (mental health and community health services), said:
When we inspected these eight wards run by Greater Manchester Mental Health NHS Foundation Trust, we were very concerned about the safety of people using the services.
"There wasn't always enough nursing and support staff on duty, although where the trust identified significant staff shortages, they'd put contingency plans in place. It was worrying that permanent staff didn't always feel safe when bank and agency staff were used as they didn't always have the relevant training to give support if an incident occurred.
"The physical environment across some of the wards wasn't always suitable for people's needs or safety. Although staff could describe where ligature points were located, it wasn't clear how the trust was assured more formally that all potential risks had been identified and considered.
"Poplar ward had limited space for patients to spend time away from others as the dedicated quiet lounge was being used as an extra bed for capacity. The ward was also dirty and smelt unpleasant, although we were pleased to see the trust acknowledged this and some improvements had been made when we visited on the second day. We were also informed the ward was due to be re-decorated later in September.
"We have told the trust what further improvements they need to make to keep patients safe in an environment which meets their needs. We will continue to monitor them and return to inspect on their progress."
Inspectors found:
The service did not always have enough nursing staff, who knew the patients or received basic and essential training to keep patients safe from avoidable harm.
The wards did not all have up to date and recently reviewed ligature risk assessments. Staff on two wards could not locate the ligature risk assessments at the time of the inspection.
It was not clear that immediate concerns or learning from incidents was shared across the locations, although local learning and reviews were taking place.
However:
Staff assessed and managed risks to patients and themselves well and followed best practice in anticipating, de-escalating and managing challenging behaviour
Staff understood how to protect patients from abuse and the service worked well with other agencies to do so. Staff had training on how to recognise and report abuse and they knew how to apply it.
Staff had easy access to clinical information, and it was easy for them to maintain clinical records.
Full details of the inspection will be published on our website on 26 November 2021.