Pregnant women in Greater Manchester urged to get lifesaving Covid-19 jab
All pregnant women in Greater Manchester are being encouraged to take up the offer of a lifesaving Covid-19 vaccine whatever stage of pregnancy they are at.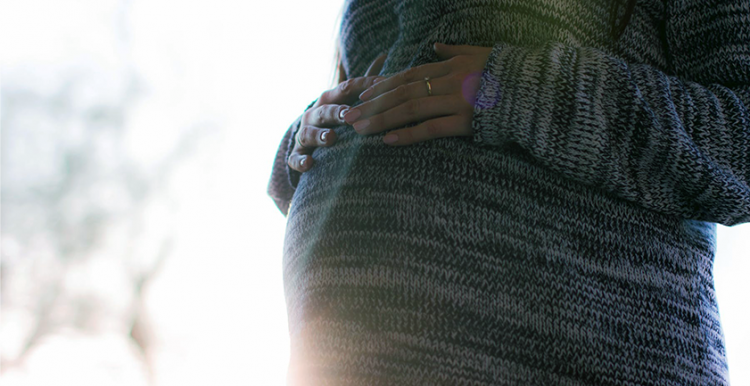 Vaccination offers pregnant women the best protection from Covid-19, which can be serious in some women. If pregnant women do get more severe symptoms, they are more likely to be admitted to hospital with one in ten ending up on critical care, and babies two-to-three times more likely to be delivered prematurely.
Figures reveal no pregnant women with both doses of the vaccine had been admitted to hospitals since May of this year. The Joint Committee on Vaccination and Immunisation (JCVI) has also confirmed it is safe for pregnant women and women breastfeeding to have their Covid-19 vaccine.
Dr Teresa Kelly, consultant obstetrician at Saint Mary's Hospital, part of Manchester University NHS Foundation Trust, is passionate about vaccine equity for pregnant women. She said:
Sadly, I've seen the impact of Covid-19 on pregnant women and I feel a huge sense of relief every time I speak to someone who agrees to have the vaccine. Covid-19 in pregnancy is not safe and I want to support women to make an informed choice on the vaccine that keeps individuals and their babies safe.
"We don't want mum or baby to be sick, or to deliver earlier than needed. We routinely give vaccinations to pregnant women like the flu jab and whooping cough vaccine; these are done to keep mum and baby well, similar to the Covid-19 jab."
"There are lots of options across Greater Manchester for expectant mums to have the jab, with hospital clinics, walk in centres and choices via the national booking system. It's not too late at any stage in a pregnancy to have the vaccine and having it doesn't affect breastfeeding or fertility."
Women will be offered a Pfizer or Moderna vaccine. If women have had a first dose of AstraZeneca in pregnancy, they can choose whether to have the second dose or defer until after pregnancy.
However, a second dose is recommended to ensure maximum protection against Covid-19.
All vaccines being used in the UK have undergone robust clinical trials and have met the Medicines and Healthcare products Regulatory Agency (MHRA)'s strict standards of safety, effectiveness and quality. Evidence on Covid-19 vaccines has also been reviewed by the World Health Organisation and the regulatory bodies in the United States of America, Canada and Europe and has raised no concerns about safety in pregnancy.
Rema Mond, 33, who lives in Altrincham, had her jab at 37 weeks pregnant, received her second dose of the Pfizer jab at the Manchester Royal Infirmary clinic in June and has since had her baby, who is now two months old. She said:
I was initially nervous about having the vaccine as it's quite new, but for me the risk of getting Covid and affecting my baby convinced me to get the jab. Though I am still very careful when I am out and about, it's given me a better sense of security, and I feel better knowing I have some protection against Covid.
"I sadly had a stillbirth two years ago and having been through that I didn't want to take any risk going through another trauma. We have to normalise talking about the vaccine. It's still a personal choice. Your midwife can give you all the latest information to help you make the right decision for you.
"Now that I've had my baby, I'm just so glad I'm fully vaccinated. I don't have to worry about anything when I'm out and about."
Nazia Akhtar, 34, lives in Ashton Under Lyne, was also fully vaccinated in pregnancy and has since given birth to her third child at Tameside General Hospital. She said:
"I have friends who had Covid during pregnancy and saw first-hand how their health was impacted. It is so important to protect yourself, your baby and others around you. I was initially apprehensive to have the vaccine due to the limited data and information and impact the vaccine may have on my health and that of my unborn baby. For me, following discussions with professionals, the benefits of being vaccinated outweighed the risks.
"I was able to speak to professionals and get all the information I needed to make the right choice for me and my family. There's more evidence now, which helps, and it's not too late to get the vaccine at any point. It's given me more confidence and I can now enjoy time with my new baby and family, knowing we are less likely to get Covid or pass the illness to others."
Pregnant women can book their Covid-19 vaccination using the NHS national booking service online or go to a walk in near where they live.
If you can't find a vaccination time or location near you, please call the national Covid-19 vaccination booking line on 119.